Dr. Whitesell Joins Westarbor Team
Big news at Westarbor!
We are thrilled to announce Dr. Rachel Whitesell has joined the Westarbor Team.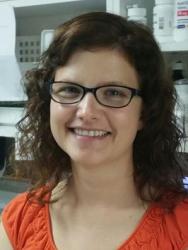 Dr. Whitesell is a 2013 Michigan State University graduate, and enjoys both outpatient and surgical care. She takes special pride in her relationship with her clients and their pets. Dr. Whitesell was drawn to Westarbor's family atmosphere and great reputation and shares Westarbor's commitment to the highest level of quality care for our patients with a focus on education and maintaining the high level of standards set by the American Animal Hospital Association.
She loves both dogs and cats. She has a 12 year old mixed breed dog named Cosmo and an 8 year old cat named Hobo. Both of them are rescues. Rachel is fluent in Dutch and German. She also spent time studying in the Netherlands.
Dr. Clarkson, Westarbor owner, believes that Dr. Whitesell's addition to Westarbor continues our commitment to give our patients quality veterinary care.
The Westarbor DVM Teams offers over 50 years of experience:
Dr. James Clarkson, Dr. Katie Anderson, Dr. Rachel Whitesell