It's Veterinary Technician Appreciation Week!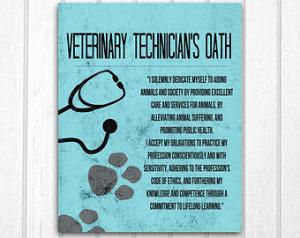 It's National Veterinary Technician Appreciation Week! Technicians do so much for our furry friends and humans alike. They are at the heart of veterinary medicine and an integral part of the veterinary team. The veterinary team relies on every member to do their part to make your visit and your pet's visit as wonderful as possible and the veterinary technician is a major player in the client-veterinary-pet relationship.
What is a Licensed Veterinary Technician?
A Licensed Veterinary Technician (LVT), in the state of Michigan, is a person who has been through training (Associates or Bachelor's degree) and has sat through the National and State board exams to receive a license to practice veterinary technology. In their programs, they are taught how to care for many different species of animal including farm animals and exotic creatures. Technicians are put through classes and labs and are required to spend time learning hands-on in clinics all over the country. These programs are often difficult and very exclusive about who they let in. They must meet many requirements/pre-requisites before they can even apply for programs. Some states call them by a different title such as Registered Veterinary Technician (RVT) or Certified Veterinary Technician (CVT) but their job descriptions and training are the same. They are required to wear many hats when they begin working out in the field. They are nurses, dental hygienists, anesthesia assistants, surgical assistants, phlebotomists, grief counselors, lab technicians (fecals, blood work, urinalysis, and cytology) and client educators; they answer phones and provide comfort and consult to clients. In the state of Michigan, they are allowed to do anything but diagnosis a problem, perform surgery and prescribe medication. That's a lot of work!
When do I see a LVT?
The LVT is usually the person who takes your pet's history and is the first person who comes in the room. They will take vital signs (temperature, pulse and respirations) on your pet and pull blood on your pet if it's needed. They will then report to the doctor the history that you've provided and get any vaccines, medications, etc. that the doctor may need for your pet. They will start heartworm tests and any other blood work/laboratory work your pet requires and will often help interpret a lot of it with the doctor. If your pet is sick, they will be the ones taking the x-rays, placing the IV catheter and starting medications and fluids on your pet. If they are here for surgery, they are the ones who administer the anesthetic and pain drugs to your pet, prep them for surgery, intubate them and monitor them throughout the procedure. They are the ones who stay with them through recovery and make sure they are okay and get them anything they may need. They are also the first alert system if something goes wrong or if your pet is not getting enough pain medication. If your pet is there for a dental cleaning, they perform the anesthesia, administer drugs and clean your pet's teeth before the doctor takes over for more major procedures such as extractions. They provide your pet with love, comfort and treats while they are in their care. Technicians will also explain medications, procedures and the importance of different things the doctor is recommending for your pet. They are often a wealth of knowledge and would be happy to assist you in any way. They are there for you and your pets in every way that they can be!
Technicians are a big part of any visit you make to your clinic and Westarbor Animal Hospital is proud to have 6 fantastic LVTs on staff! Please help us in wishing our technicians Meghan, Mary, Rachel, Judy, Jenny, Kelsey and Nicole a fantastic Veterinary Technician Appreciation Week! We love our licensed vet techs!