How to Prepare Your Pet for Boarding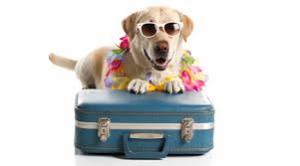 Everyone loves a good vacation! A great relaxing time with friends or family or both is always what the Doctor orders. But what about your pets? Sometimes, we can't always take our furry friends everywhere we go and that's ok. Some people elect to have someone come to their home or take their pets to friends or family. Often, however, people elect to take their pet for boarding. There are many wonderful boarding facilities in the Ann Arbor area that offer a wide range of activities and sleeping situations to keep the pets comfortable and the people happy. These facilities also require certain things to happen before a pet can stay with them. This includes certain vaccinations, heartworm preventative/flea and tick preventative and having fecal samples checked in order to protect your pets and the other pets at the facility. In this article, we will visit some of these requirements and how to prepare your pet for boarding.
With so many boarding facilities, how do you know which one is the right one for your pet?

Picking a boarding facility can be overwhelming but with the right tools it can make things easier. Start by asking yourself, what does your pet like to do? If they are high energy and require a lot of attention, you will likely want a facility that offers a "play and stay package" where pets can play all day long to get that energy out of their system. Is your pet not so great with other animals? That's ok! There are lots of pets out there who aren't too fond of other pets, and boarding facilities know this. Many of them will compensate for this by hand-walking those particular pets or offering one-on-one play time to get the energy out without causing a confrontation. It is important to let facilities know what your pet's temperament is like so they can make the best recommendations to help you plan their stay.
How do I know if my pet will be OK with boarding?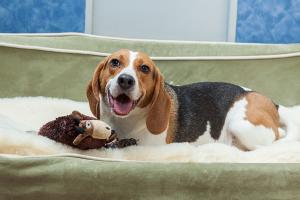 It can be hard for owners to trust someone else with the care of their beloved pet and hard for pets to adjust to new surroundings. Boarding facilities are aware of these concerns and can help you understand how they may help with this. Many facilities will allow you to tour their facility and see where your pet would be staying. This gives you a chance to see them at work and to see the conditions. The facility should be clean and well kept, there should be plenty of staff members at play times watching to make sure nothing goes wrong and there should be available resources like water at all times. Many facilities will also require that your pet go through behavioral testing before they can stay. This allows the employees to determine what your pet may need when they are there. They see how they respond to the sights, sounds, smells and other animals in a closely monitored situation. This will help them decide if group play is appropriate or if they will need something more individual when they stay.
What can I do to make my pet's visit more enjoyable?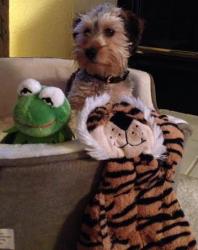 It's hard to be away from home, but there are some ways you can help! Take your pet's favorite toy and blanket, if the facility allows. The sights and smells of home can help make their stay more enjoyable and make it smell familiar. Take your pet's own food for the boarding facility to feed if they allow. This helps to avoid stomach upset that can come with eating unfamiliar food and can make things easier on the facility in some cases. If you have a particularly nervous pet, talk to us! Westarbor has all kinds of products we can recommend to help relieve your pet's anxiety and stress from pheromones to something a little stronger. Our knowledgeable veterinarians and staff would be happy to help guide you to help your pet.
What things do boarding facilities require before I board?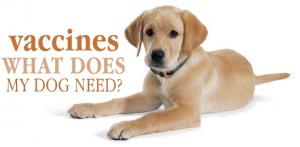 Many boarding facilities require your pet be up to date on vaccinations and a fecal exam before they come in for boarding. For dogs this is usually a Distemper vaccine, Rabies vaccine, Bordetella vaccine, negative heartworm test and negative fecal test. For cats this is typically a Feline Distemper vaccine, Rabies vaccine, Feline Leukemia vaccine and negative fecal test. Some facilities may also require the Canine Influenza vaccine, Canine Leptospirosis vaccine and to be current on receiving their heartworm prevention and flea/tick prevention. They may require your cat to also have a negative Feline Leukemia/Feline AIDS test. Every facility is different so we would recommend contacting your chosen facility well in-advance of your appointment to ensure that your pet has everything they need BEFORE they arrive. Boarding facilities will turn your pet away if you cannot provide them the proper documentation to show your pet is current on their requirements. If your pet has not received one of these vaccines before, that's ok, we can help! Westarbor Animal Hospital can help you determine what your pet needs and if they have not had it, get you an appointment. Please plan ahead! Many facilities will not allow your pet to board if they just recently had their vaccines or if they still need their booster. Most of these vaccines will require being boostered 2-4 weeks after the initial vaccination is given. Therefore, it is important to schedule everything well in advance of when you are supposed to be boarding. This is true of any laboratory testing that is required as well such as heartworm testing and fecal testing as it may take a few days to get results and if they are positive, your pet will have to undergo treatment before they can do any boarding. This may cause you to change plans or make other arrangements. Planning ahead will save you a lot of time and hassle!
Everyone deserves a vacation and owning a pet doesn't have to stop you from getting away. There are lots of ways to make being away from home enjoyable if you choose to use a boarding facility. As mentioned before, Westarbor would always recommend planning ahead and asking questions to help you and your pet prepare. We are here for you every step of the way!